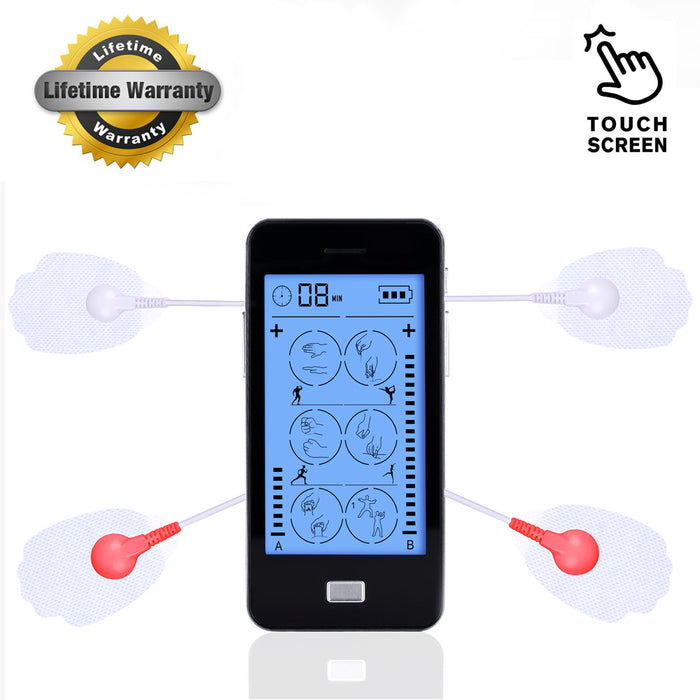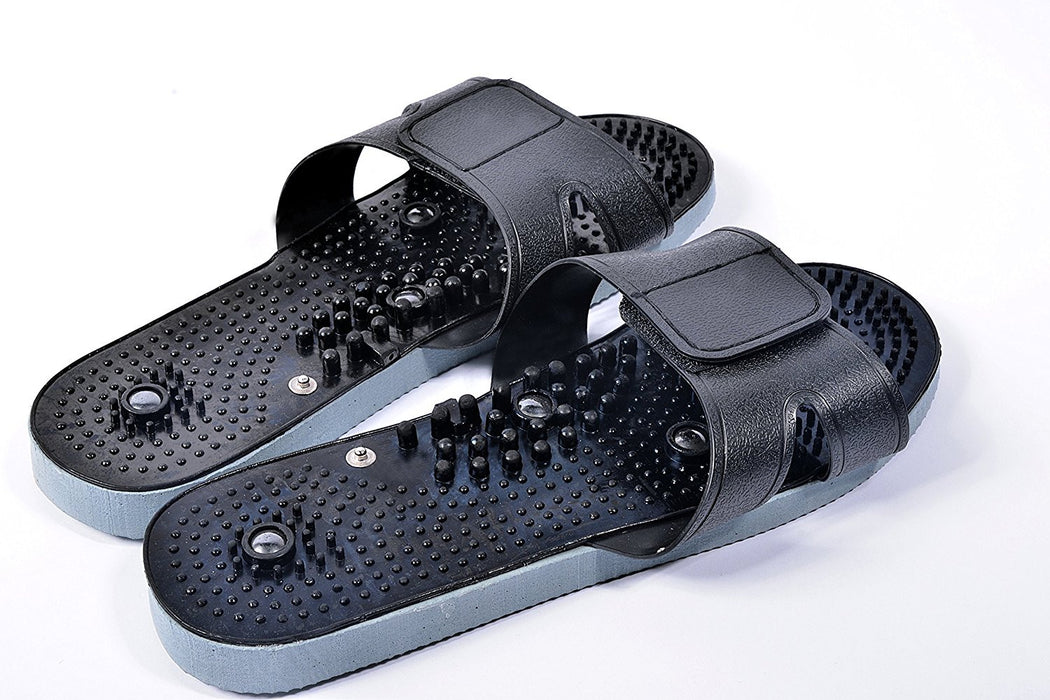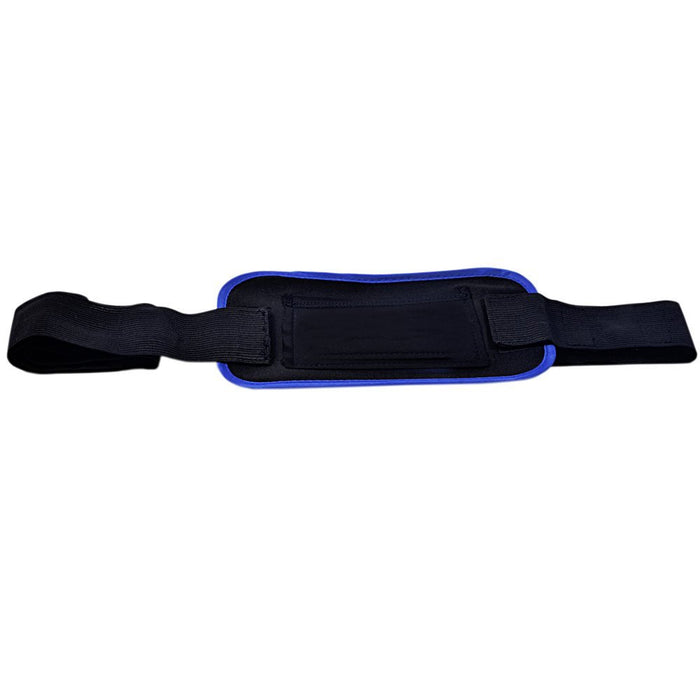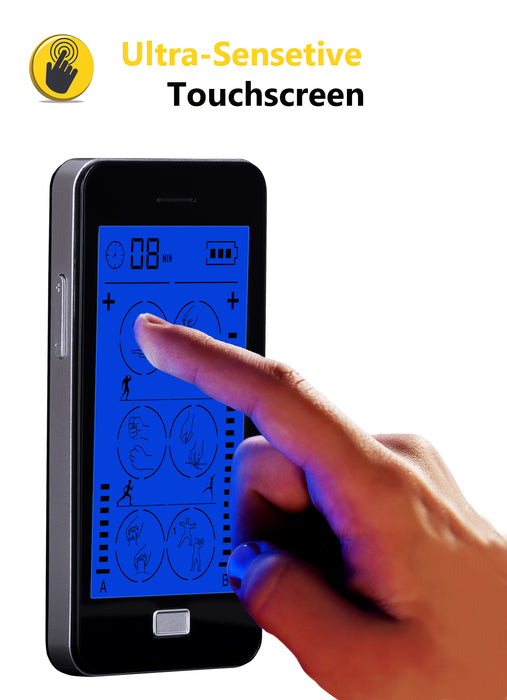 TechCare Touch 24 Mode Tens Unit + Belt + Shoe
TechCare Touch 24 Complete Massager Set - Portable TENS Unit - FDA Cleared!
When you purchase this full massager kit, you will not need to go to chiropractor again! This set comes with reflexology Shoes, fat burner massager Belt and 6 extra reusable pads.
TechCare Massager Touch 24 is a dual-channel battery powered multi function device with
Touchscreen
, offering both Transcutaneous Electrical Nerve Stimulator (TENS) and Powered Muscle Simulator (PMS) qualities in one device. Pro offers a large LCD Display,
24 Modes
and 2 output. This unit features adjustable timer, battery life indicator and built in lithium battery.
TechCare Massager Touch has 24 modes to stimulate most popular massages. This is the newest model comes with Lifetime Warranty.
Package Includes:
- 1 touch screen controller
- 1 Reflexology Massager Shoes
- 1 Fat burner belt
- 2 output electrode cables
- 1 USB cable
- 1 charger
- 1 User
WHAT IS TECHCARE MASSAGER : It is a combination of TENS and PMS device, drug free method of pain relief used by Physical Therapists and prescribed Doctors for over 40 years. FDA Cleared TechCare Massagers delivers low-voltage pulses to the skin to stimul
FEATURES : 24 preprogramed massage modes. Tapping, Acupuncture, Deep Tissue, Foot, Cupping, Combo. Adjustable 20 to 60 minutes timer by using " T " button. Rechargeable internal lithium battery. Up to 20 hours continues use. A-B Output will allow you to u
COMPLETE MASSAGER SET: TechCare Massager complete set comes with Plus 24 Mode in 1 Dual A-B Massager Unit, 1 Controller, 1 Pair Reflexology Shoes, 1 Fatburner Belt, 2 Large Electrodes ( Pads ), 2 Small Electrodes ( Pads ), 2 Electrodes Cables, User's Manu
PAIN RELIEF: Techcare Massager contracts and releases the muscles, gets the knots out and will give you all the benefits of a massage. Chiropractors has been using this method for the people suffers from Neck Pain, Pain Relief Therapy 
WARRANTY: Techcare Massager backed up with Limited Lifetime Warranty and 30 Days Money Back Guarantee