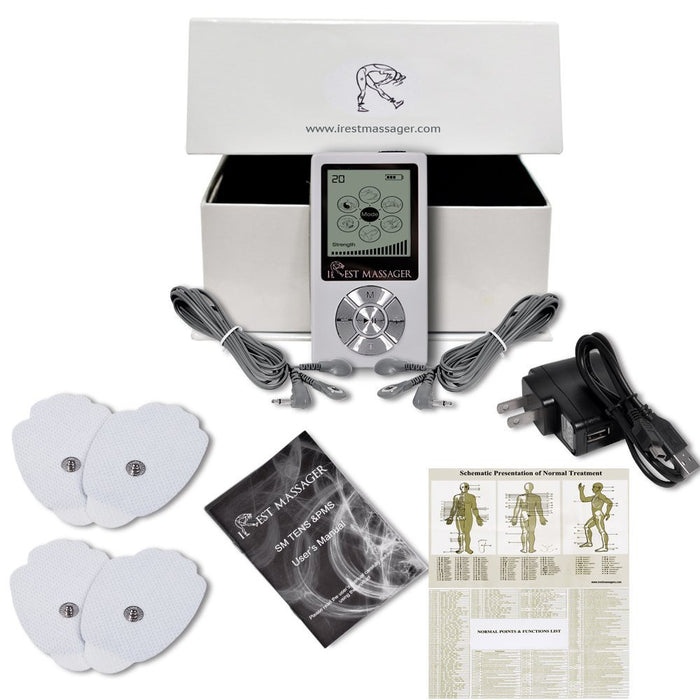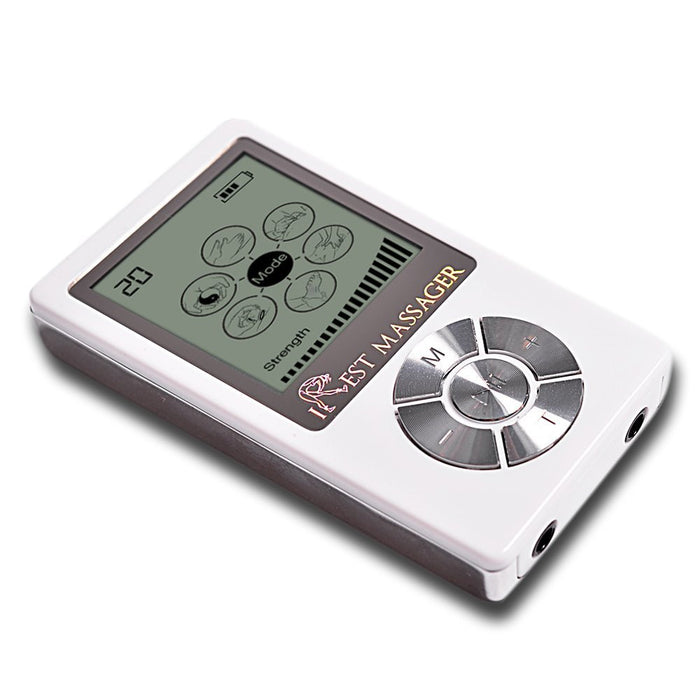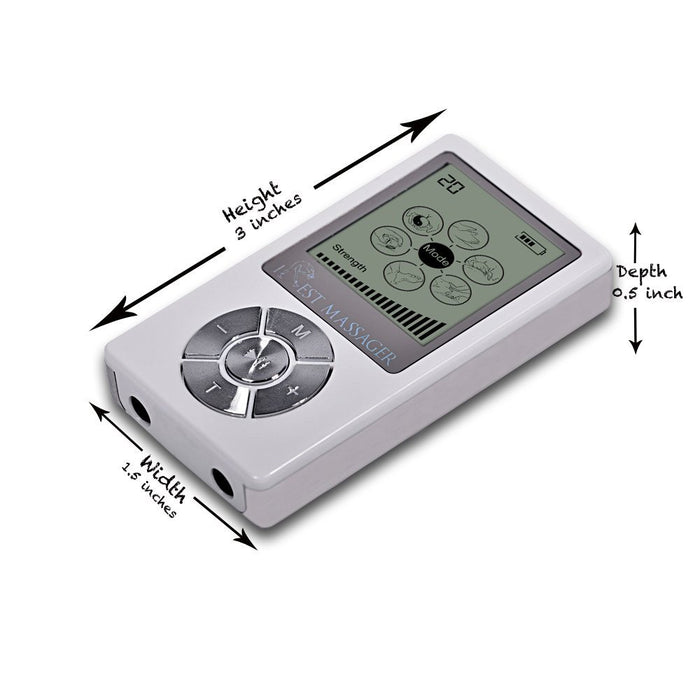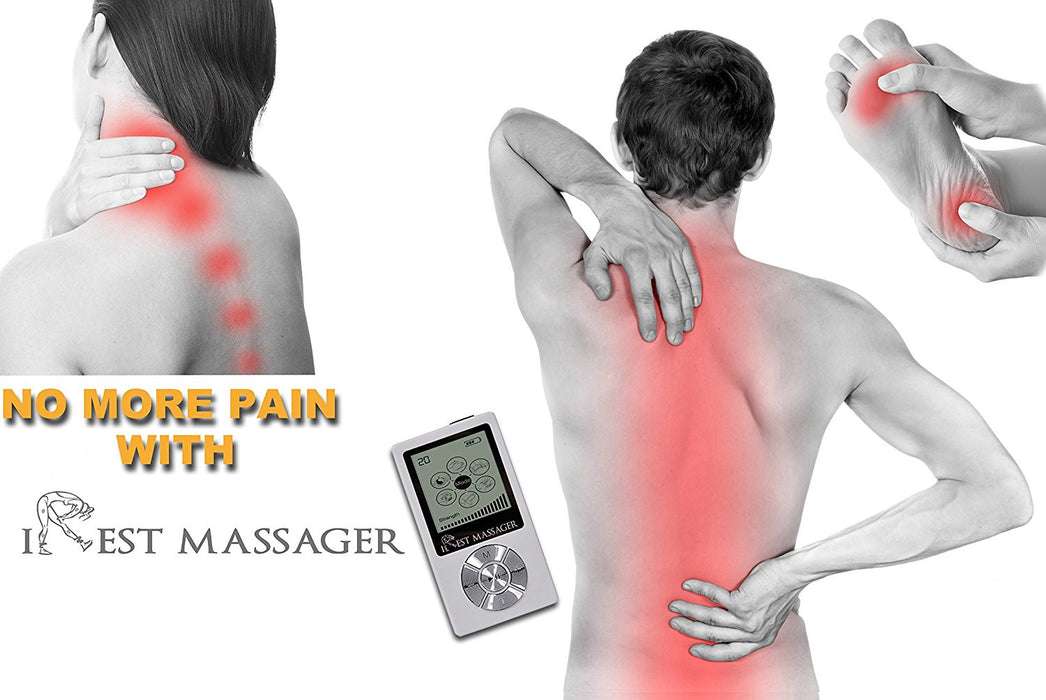 Irest Classic Mini Massager TENS Unit 6 Modes
IREST Massager MINI - Portable TENS Unit - FDA Cleared!
IREST Massager Mini is a dual-channel battery powered multi function device, offering both Transcutaneous Electrical Nerve Stimulator (TENS) and Powered Muscle Simulator (PMS) qualities in one device. Mini offers a LCD Display, 6 Modes. This unit features adjustable timer, battery life indicator and built in lithium battery.
IREST Massager MINI has
6 modes
to stimulate most popular massages.
Package Includes:
1 controller
4 pairs of electrodes [510(k) cleared]
2 output electrode cables
1 USB cable
1 charger
1 User
WHAT IS iREST MASSAGER : It is a combination of TENS and PMS device, drug free method of pain relief used by Physical Therapists and prescribed Doctors for over 40 years. The iRest Massager delivers low-voltage pulses to the skin to stimulate nerve fibers
WHAT IS INCLUDED ? : 1 Controller, 2 Large Electrodes ( Pads ), 2 Small Electrodes ( Pads ), 2 Electrodes Cables, User's Manual, Usb and Wall Charger, 1 Electrode Pad and Wire Holder, 1 Treatment Points Chart.
FEATURES : 6 preprogramed massage modes. Tapping, Acupuncture, Deep Tissue, Foot, Cupping, Combo. Adjustable 10 to 16 minutes timer by using " T " button. Rechargeable internal lithium battery. Up to 20 hours continues use.
FEATURES: 20 levels of adjustable strength intensity, Please use " + " and " - " button to adjust intensity. iRest Massager offers Lifetime Warranty and Hassle Free Return.
WARRANTY: IREST Massagers are the highest quality over-the-counter TENS units on the market, that's why it comes with 30 days Money Back Guaranteed and Lifetime Limited Warranty