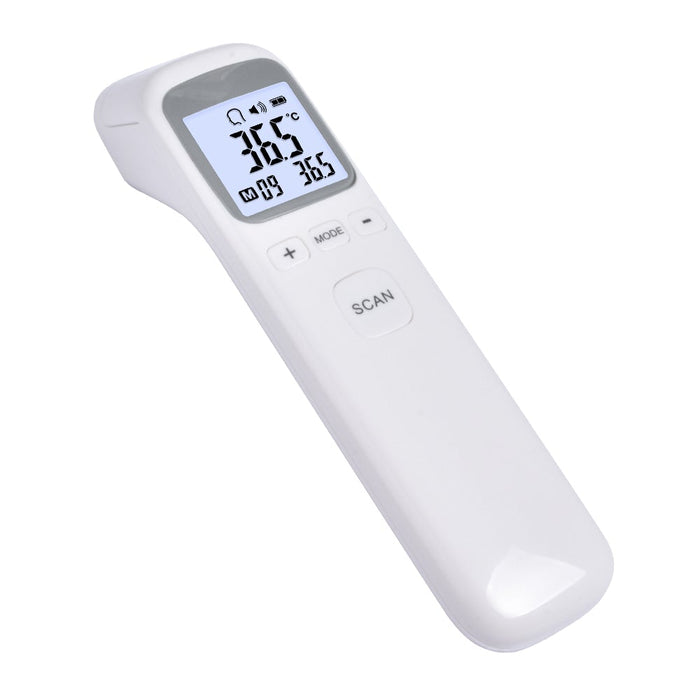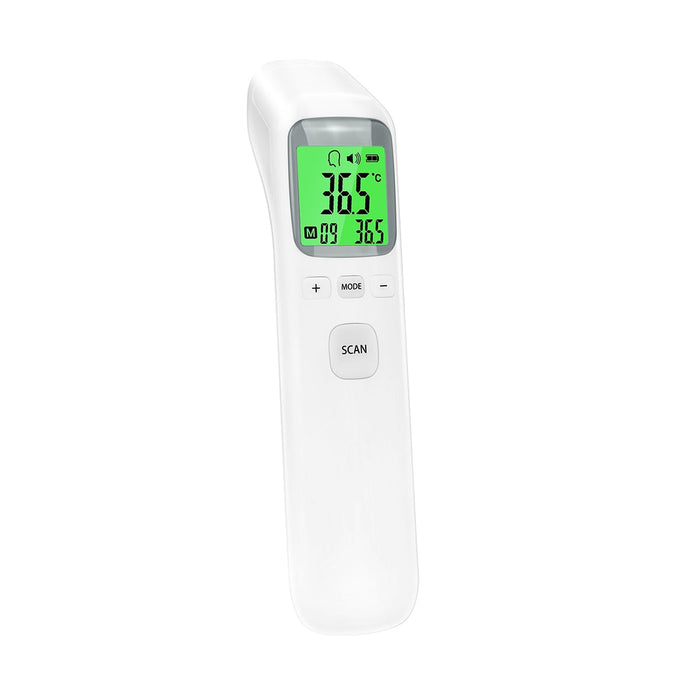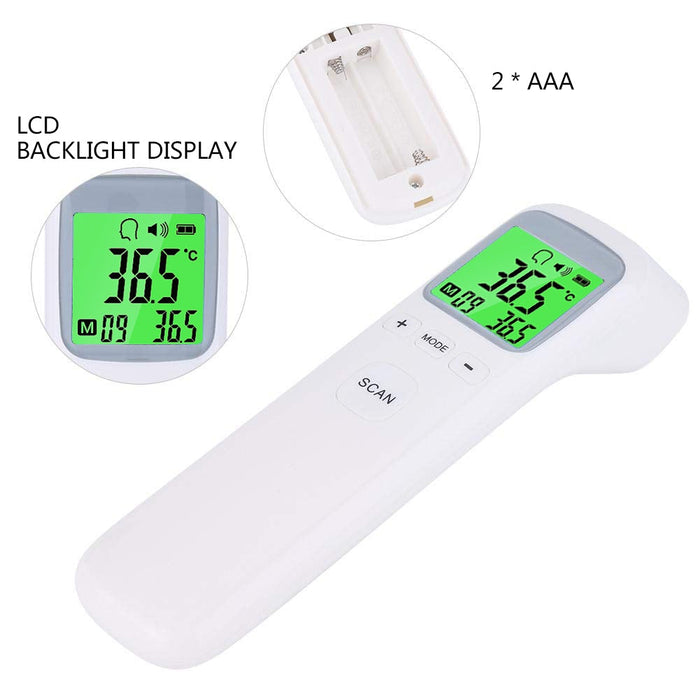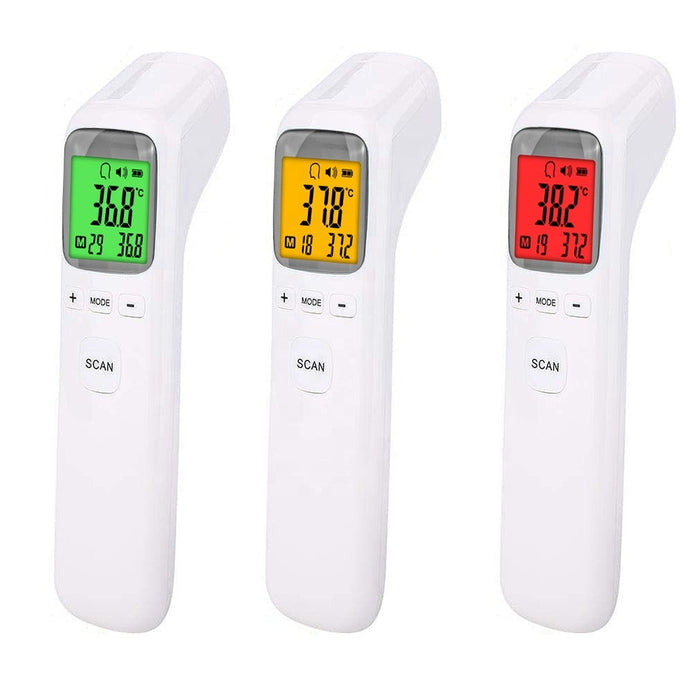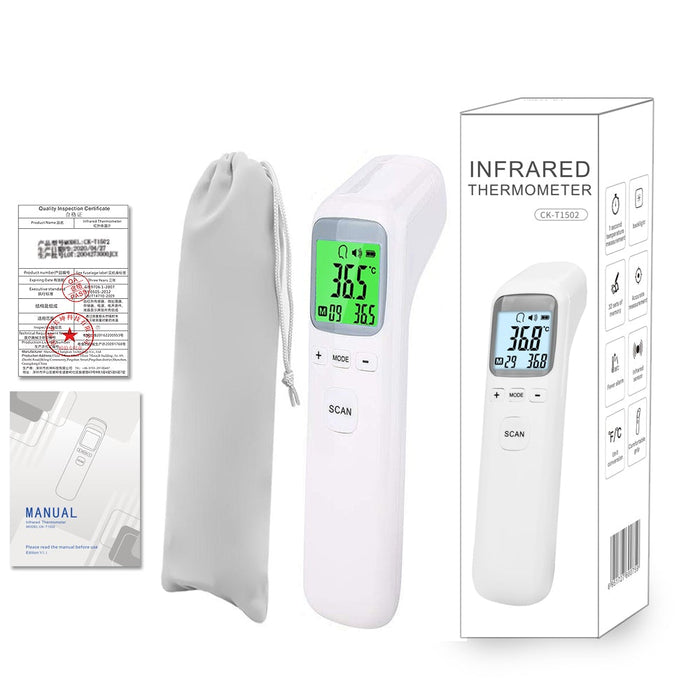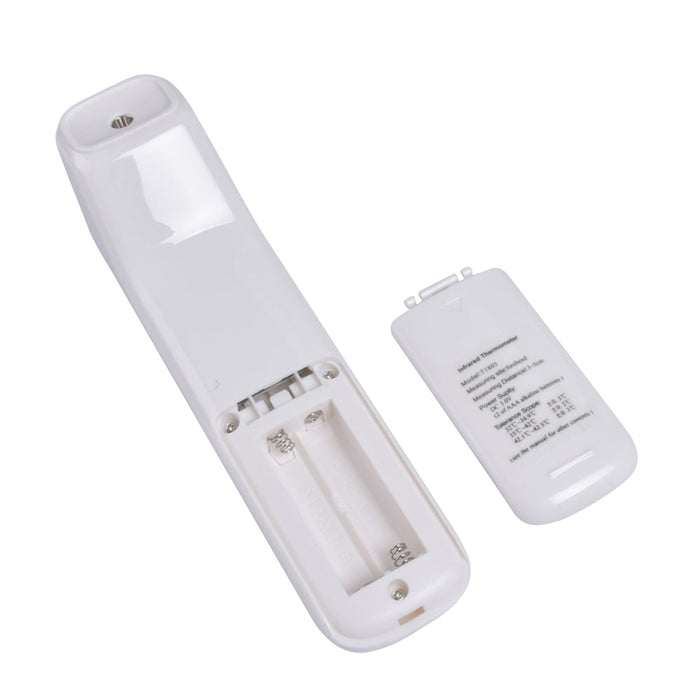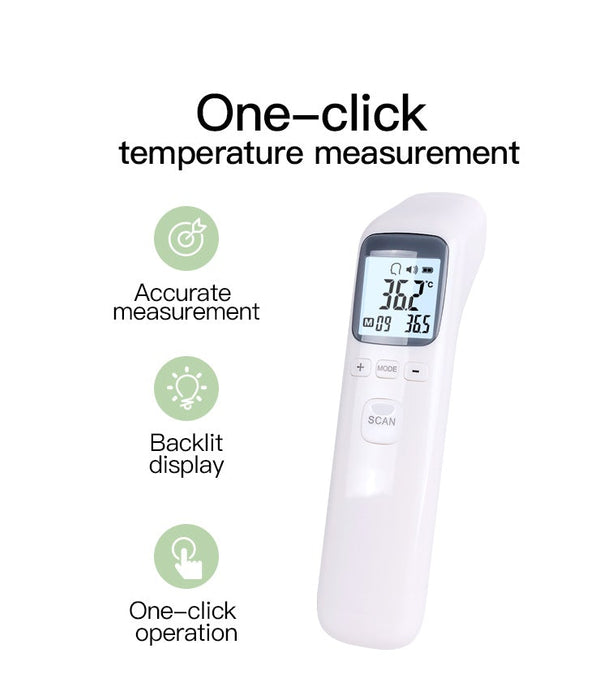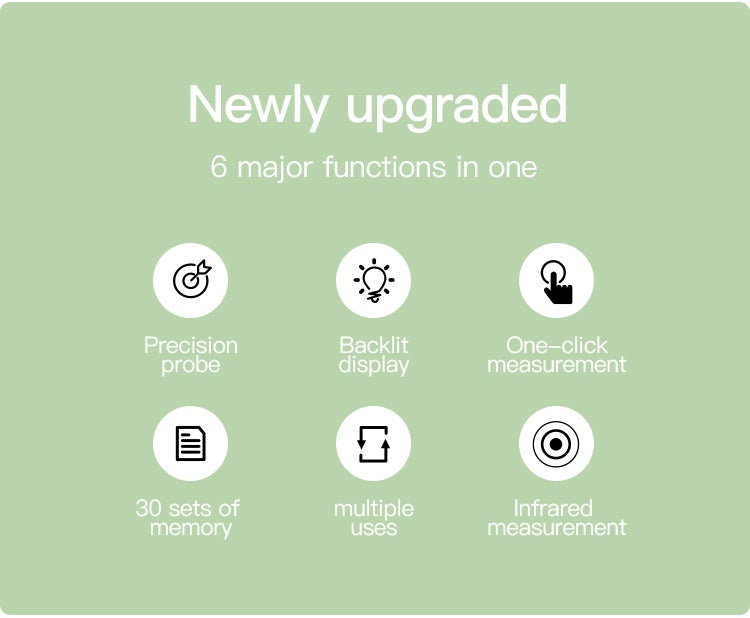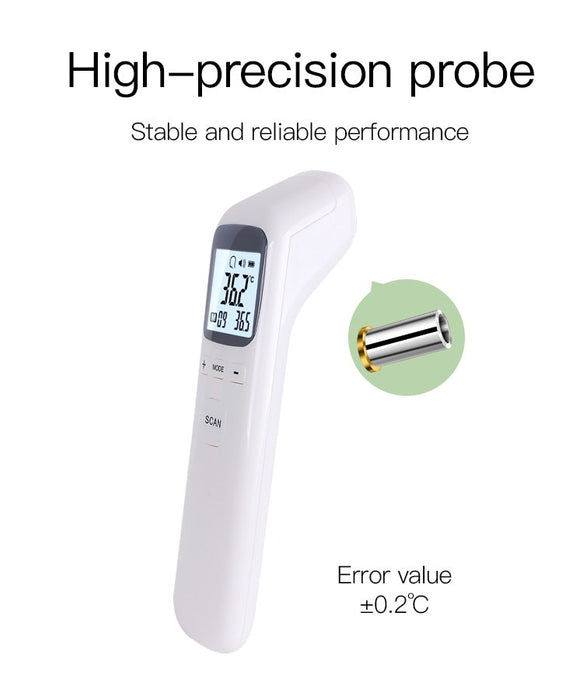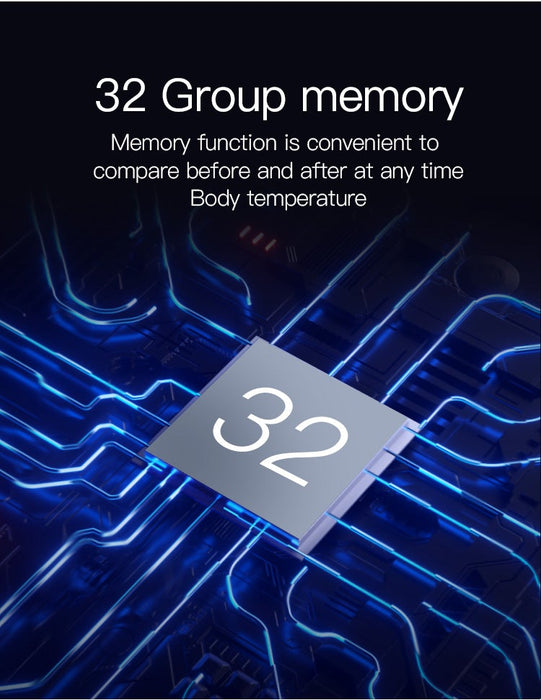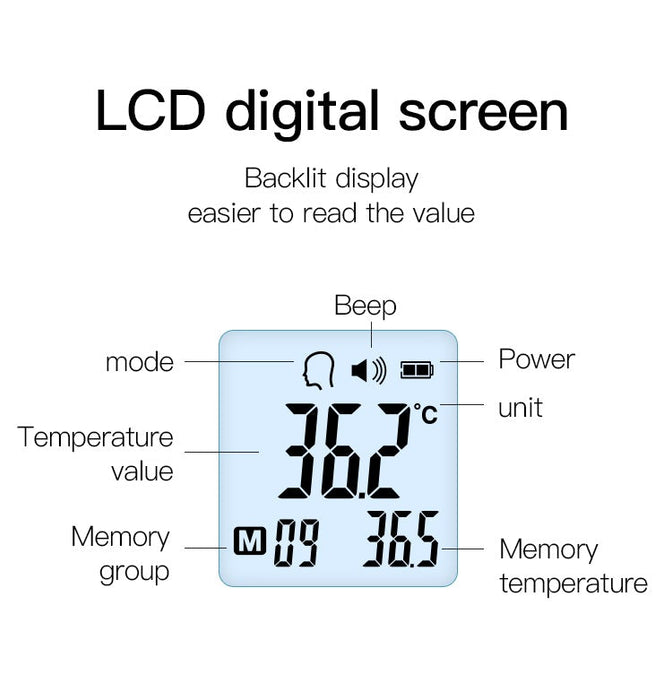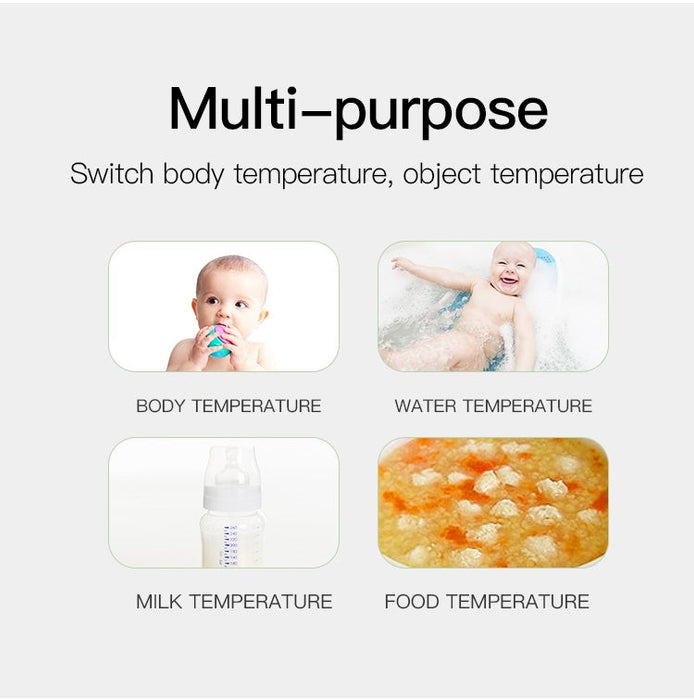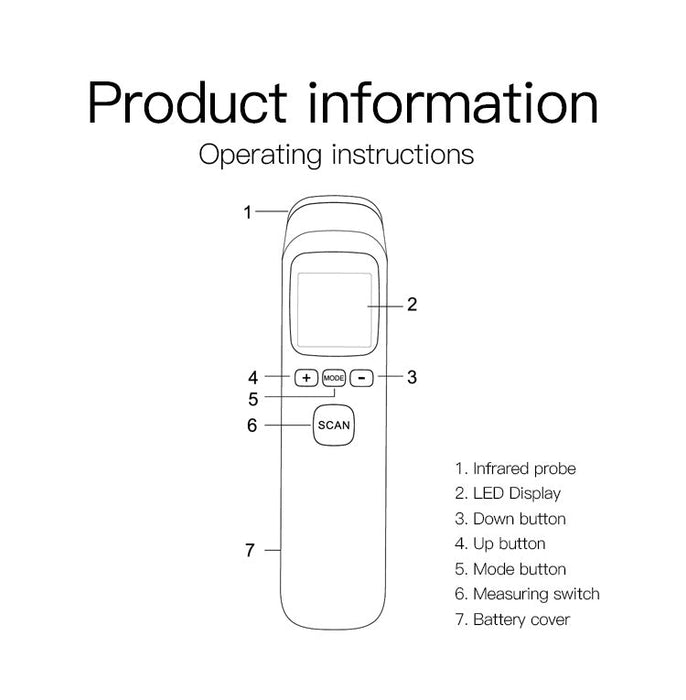 Infrared Thermometer Non-Contact Temperature Measurement Device
It is designed to be both an object surface thermometer and a forehead thermometer, offering users the freedom to choose between Celsius and Fahrenheit options.
It can store up to 32 sets of temperature date, ideal for measuring body temperature, milk, room temperature, food, bath water, etc. 
Multi-purpose Two kinds of temperature units, Celsius and Fahrenheit. The thermometer has two modes: for human body and objects.
Strong ambient temperature adaptability makes it easy to be used in the complex environments. 
Wide applications thermometer can measure the body temperature within 89.6 - 108.5 degree Fahrenheit, ideal for measuring body temperature, milk, room temperature, food, bath water, etc.
Also widely used in schools, restaurants, hospitals and at large gatherings. Large LCD screen with back light The backlight LCD display helps you operate the thermometer and clearly see the results. 
The screen also provides what mode you are in, the degree type, a low power signal and a memory mode indicator.
The display will give you an easy to read result, every time. Especially suitable for babies The thermometer will not be disturbing babies when taking the temperature when they are asleep.
The screen is illuminated to see it in the dark.
Compared to mercury thermometer, there is no danger of breaking the glass or swallowing mercury.
It is safe for kids or babies to use. Read out in 1 second Fast & Accurate. This thermometer can take readings in 1 second allowing the children and adults who have a fever to get the uninterrupted rest they need.
Contactless thermometer friendly design Our no-touch thermometer is safe and hygienic. Measuring within the distance range of 1.2-2in, no more worrying about cross-contamination and spreading the germs. You can easily get temperature in a click.