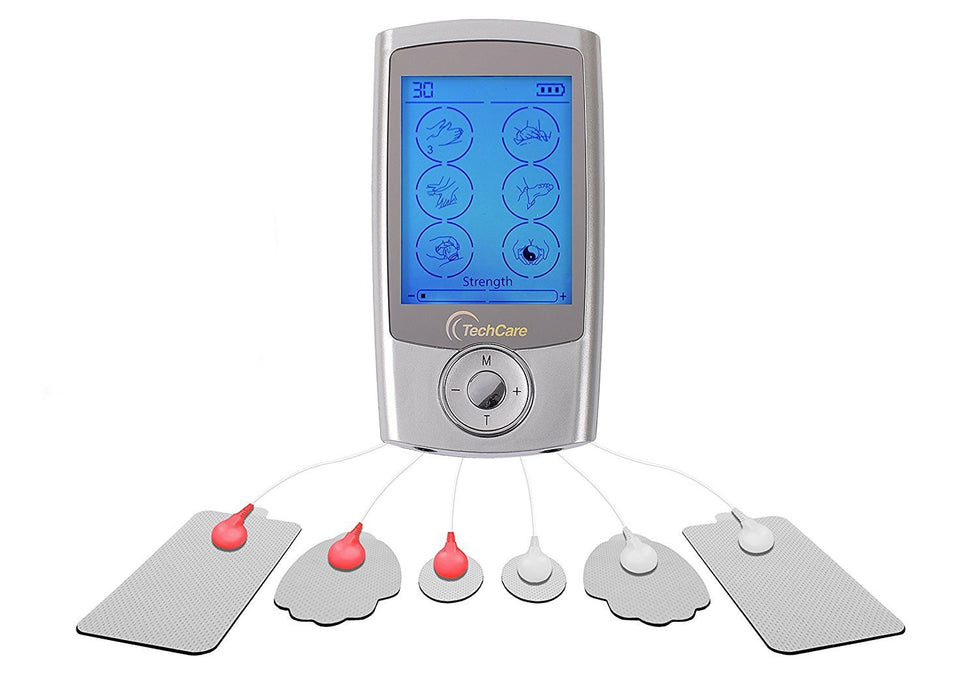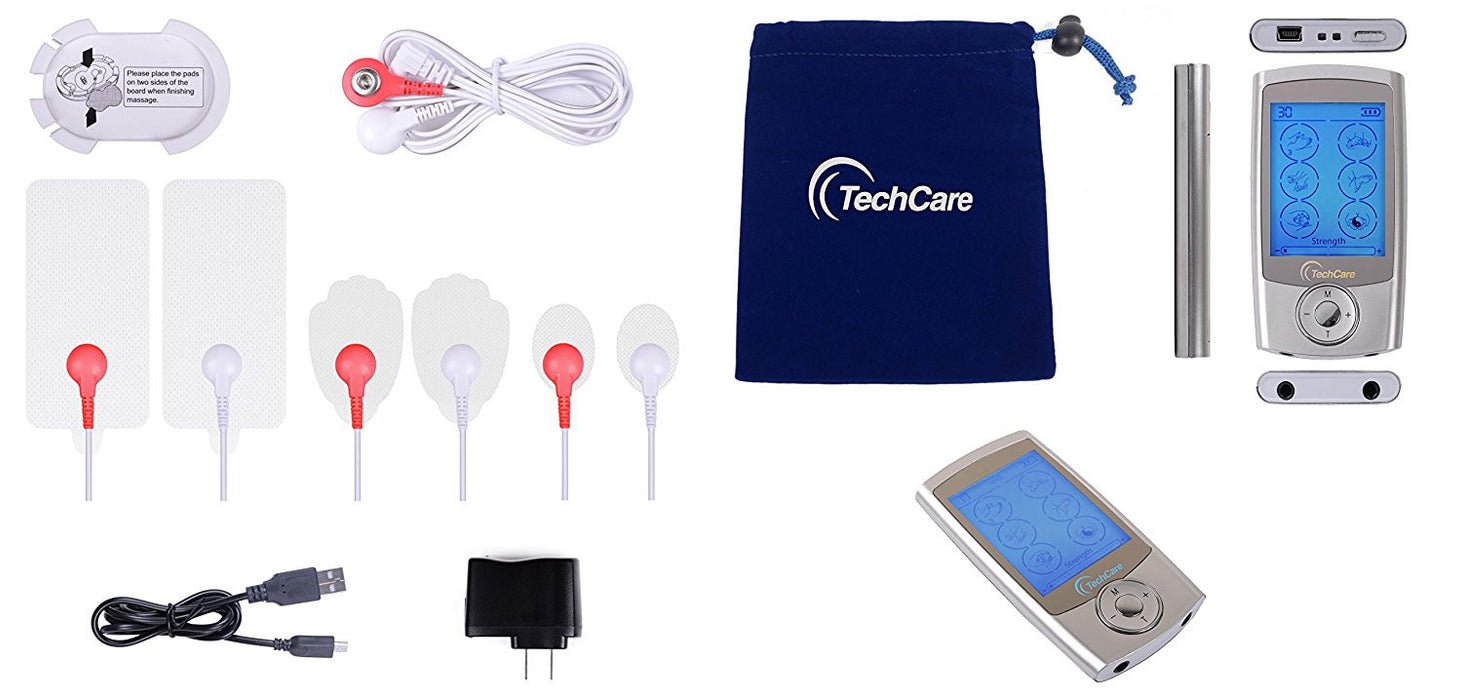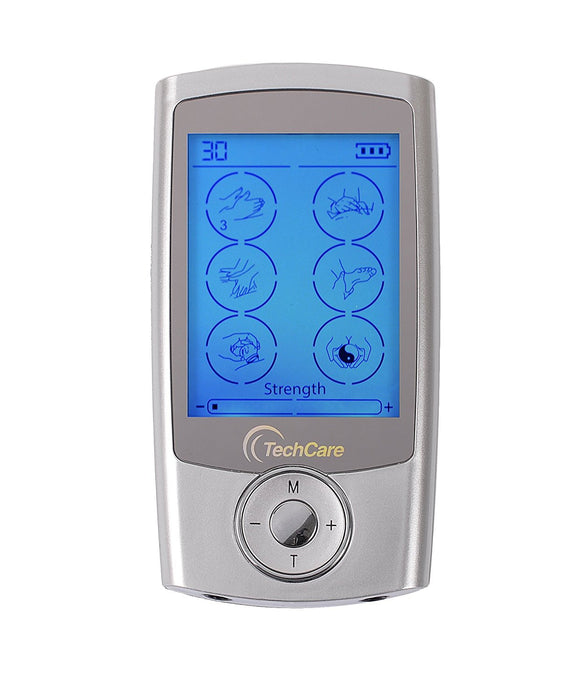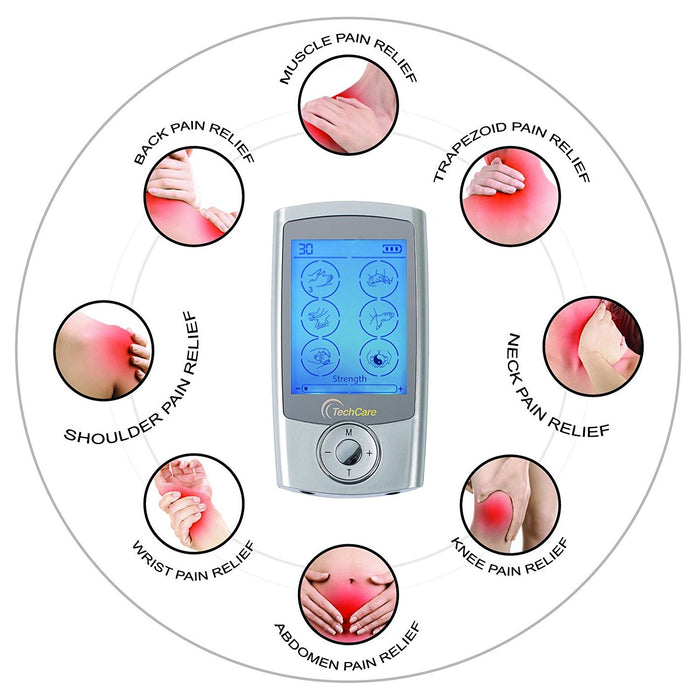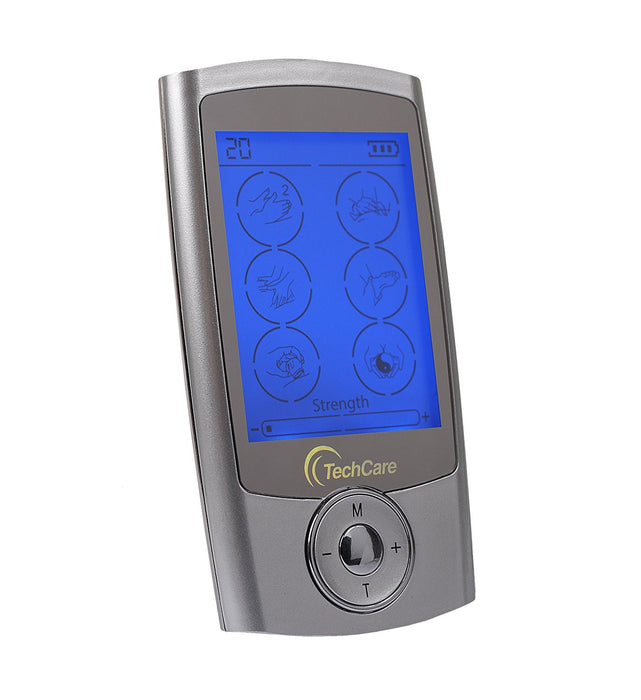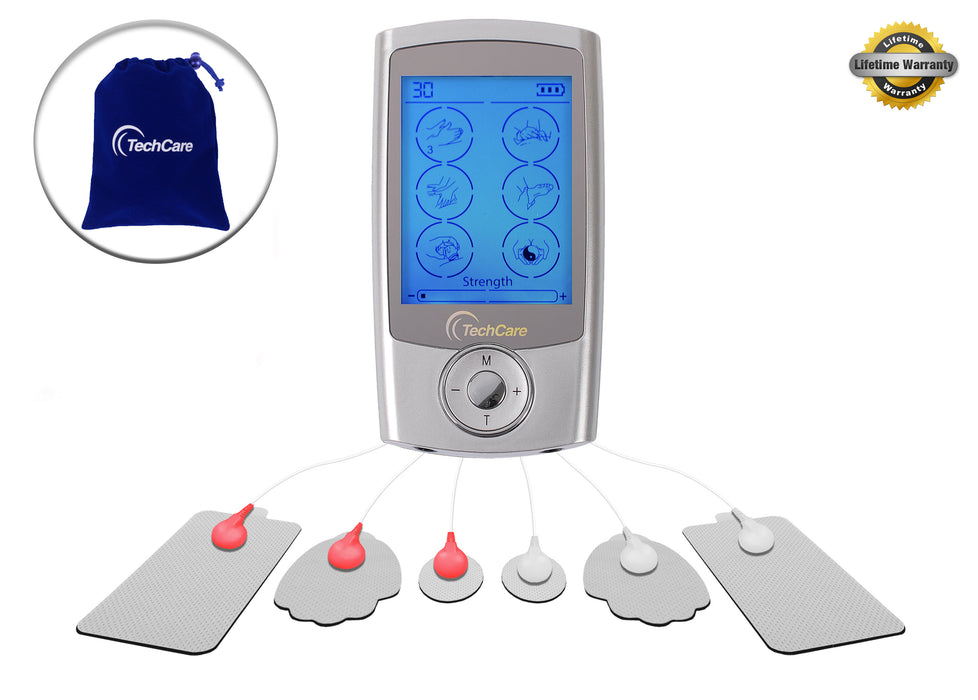 TechCare Pro 24 Modes Tens Unit + 6 pads
TechCare Pro TENS Unit 24 Modes Best Portable Massager FDA cleared 510K Back Neck Stress Sciatic Pain, Handheld Full Body Palm Plus Digital Pulse Impulse Professional Micro Massager
WHAT IS TECHCARE MASSAGER : It is a combination of TENS and PMS device, drug-free method of pain relief used by Physical Therapists and prescribed Doctors for over 40 years. The Techcare Massager delivers low-voltage pulses to the skin to stimulate nerve
PAIN RELIEF: TechCare Massager contracts and releases the muscles with 24 different modes, gets the knots out and will give you all the benefits of a massage. 
FEATURES : 24 preprogrammed massage modes. Tapping, Acupuncture, Deep Tissue, Foot, Cupping, Combo. You can adjust the session time by using " T " button, each click will add 20 minutes to the session. Rechargeable internal lithium battery. Up to 20 hours
FEATURES: 20 levels of adjustable strength intensity, Please use " + " and " - " button to adjust intensity. Techcare Massager offers Lifetime Warranty and Hassle Free Return.
WHAT IS INCLUDED ? : 1 Controller, 4 Electrodes ( 2 large 2 medium Pads ), 2 Small Electrodes ( Pads ), 2 Electrodes Cables, Carrying Bag, User's Manual, Usb Charger, 1 Electrode Pad and Wire Holder, 1 Treatment Points Chart they all come with LI