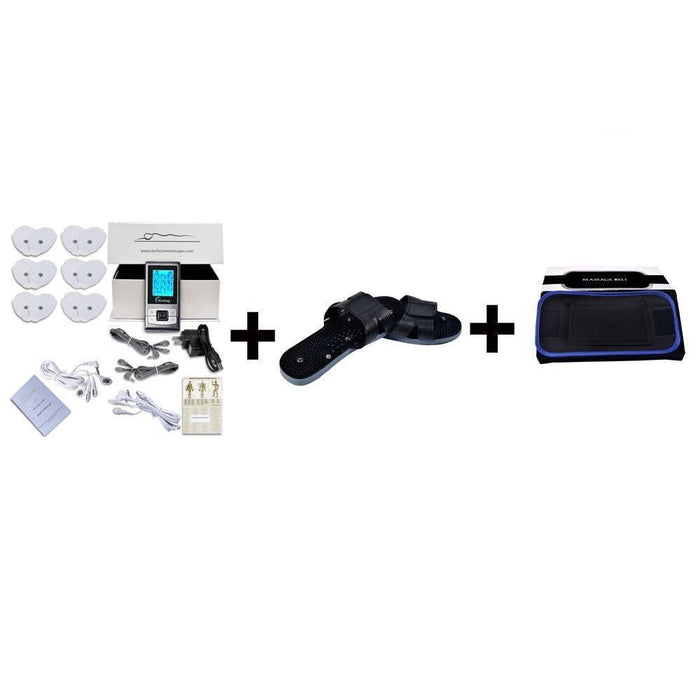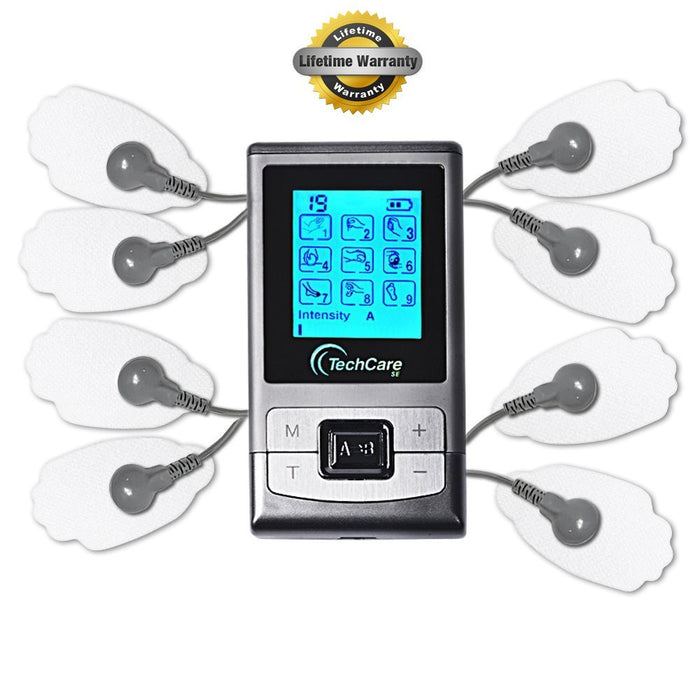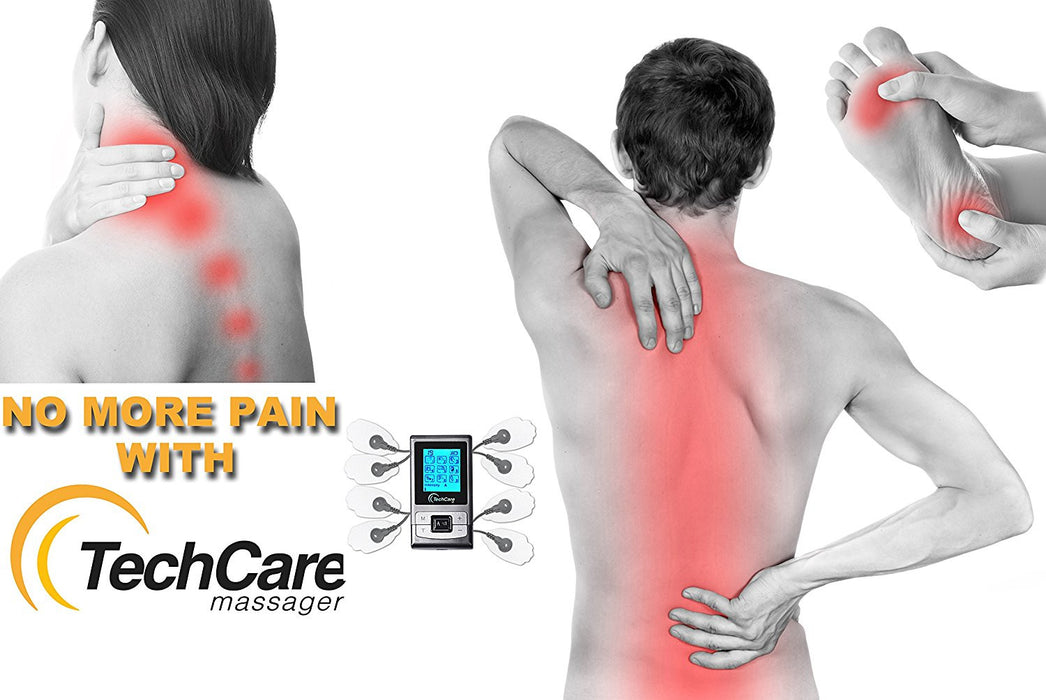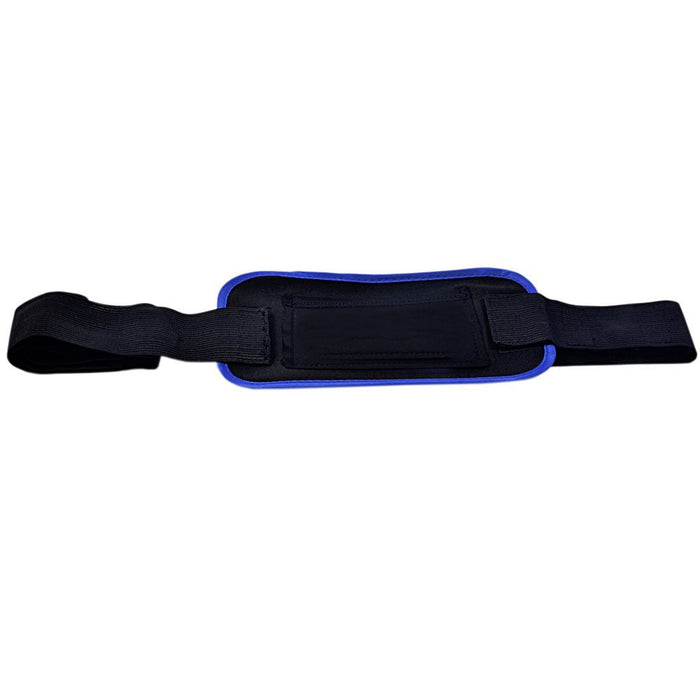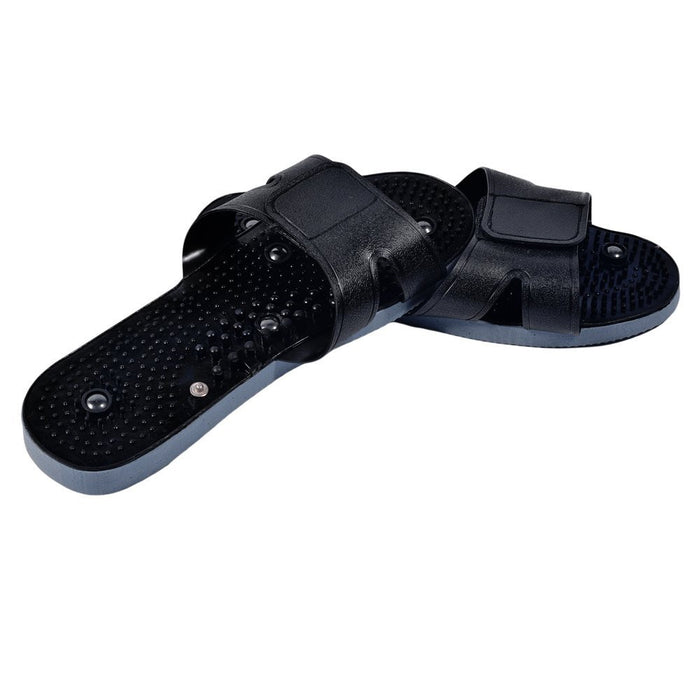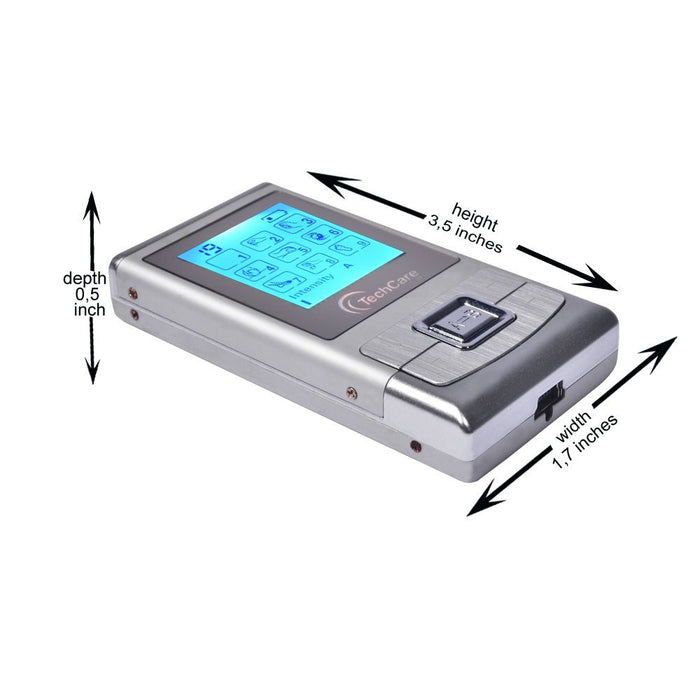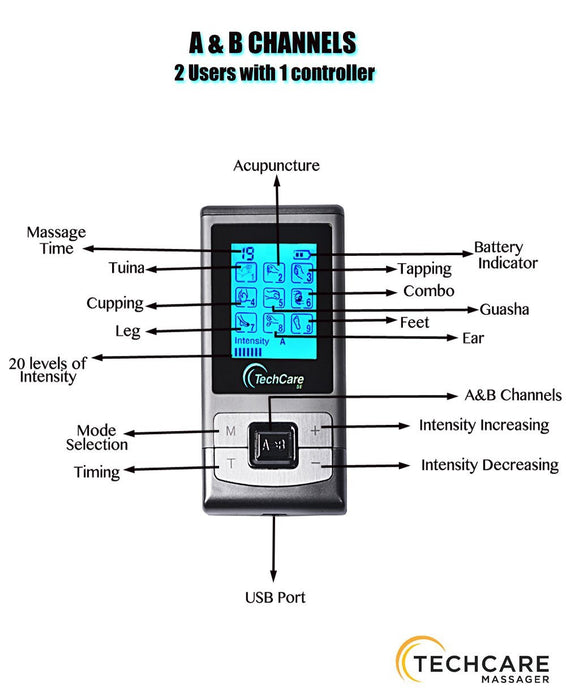 TechCare SE Tens Unit Shoe + Belt + 6 Pads
TechCare Mini Complete Massager Set - Portable TENS Unit - FDA Cleared!
When you purchase this full massager kit, you will not need to go to chiropractor again! This set comes with reflexology Shoes, fat burner massager Belt and 6 extra reusable pads.
TechCare Massager Mini is a dual-channel battery powered multi function device, offering both Transcutaneous Electrical Nerve Stimulator (TENS) and Powered Muscle Simulator (PMS) qualities in one device. Pro offers a large LCD Display, 9 Modes and 2 output. This unit features adjustable timer, battery life indicator and built in lithium battery.
TechCare Massager Mini has 9 modes to stimulate most popular massages.
Package Includes:
- 1 controller
- 1 Massager Belt for large surfaces
- 1 Reflexology Massager Shoes
- 6 pairs of electrodes [510(k) cleared]
- 2 output electrode cables
- 1 USB cable
- 1 charger
- 1 User
COMPLETE MASSAGER SET: TechCare Massager complete set comes with SE 4 in 1 Dual A-B Massager Unit, 1 Controller, 1 Fat Burner Belt, 1 Pair Reflexology Shoes, 8 Large Electrodes ( Pads ), 2 Small Electrodes ( Pads ), 2 Electrodes Cables, User's Manual, USB
FEATURES : 9 preprogramed massage modes. Tapping, Acupuncture, Deep Tissue, Foot, Cupping, Combo. Adjustable 10 to 16 minutes timer by using " T " button. Rechargeable internal lithium battery. Up to 20 hours continues use. A-B Output will allow you to us
WHAT IS TECHCARE MASSAGER : It is a combination of TENS and PMS device, drug free method of pain relief used by Physical Therapists and prescribed Doctors for over 40 years. The TechCareMassager delivers low-voltage pulses to the skin to stimulate nerve f
PAIN RELIEF: Techcare Massager contracts and releases the muscles, gets the knots out and will give you all the benefits of a massage. Chiropractors has been using this method for the people suffers from Neck Pain, Pain Relief Therapy 
LIMITED LIFE TIME WARRANTY: All TechCare Massagers comes with 14 Days Money Back Guaranteed and Limited Lifetime Warranty.