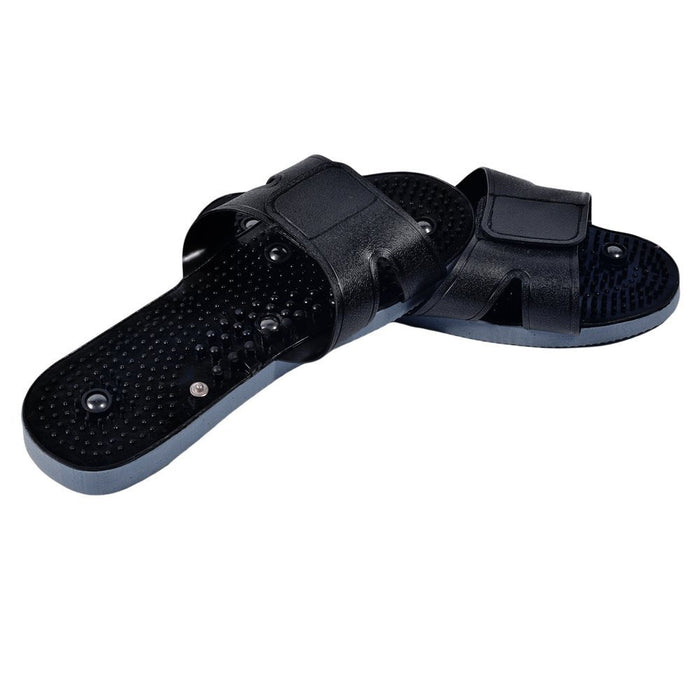 Techcare Massager Snap on Shoe
Techcare Massager Snap on Shoe - FDA 510(k) Cleared - 5 Years Limited Warranty
High quality adjustable massager shoes will fit most feet.
You just sit and relax while TechCare Massager shoes massage your feet.
Compatible with the best TENS Unit on the market such as TechCare Massager, iRest Massagers, Unimed Massagers and other popular TENS units.
2 built-in silicon electrodes that eliminate the need to buy replacement electrode pads
This product comes with 5 years Limited warranty. You need TechCare massage unit to operate it fullest.