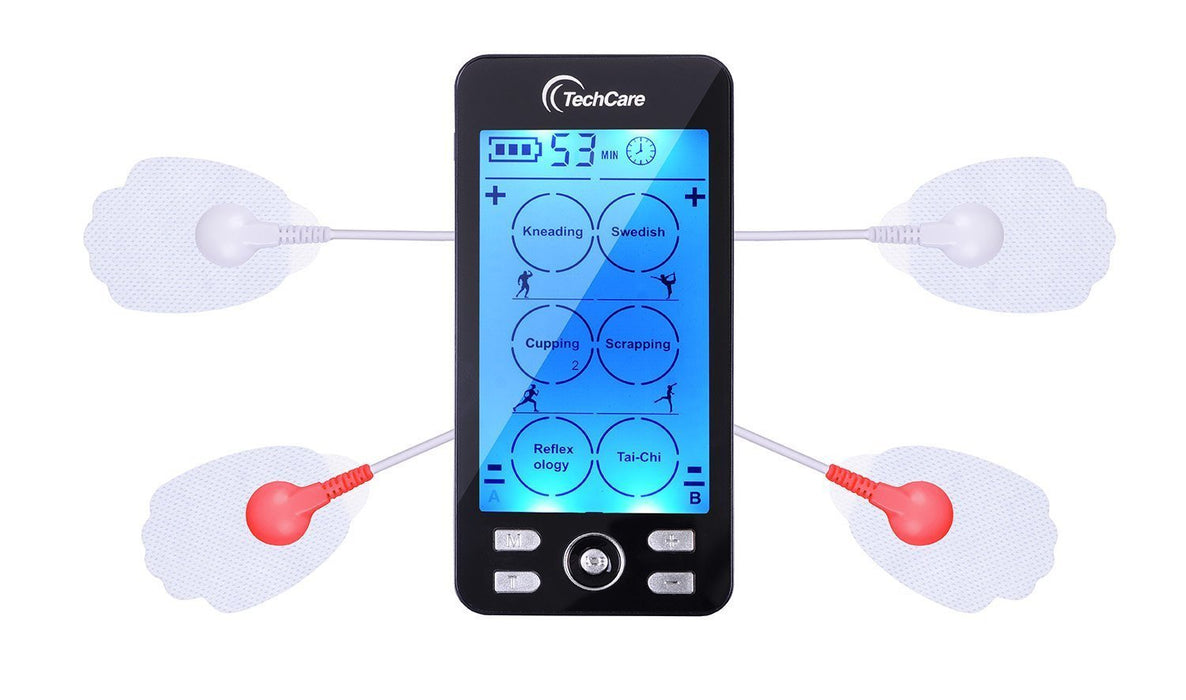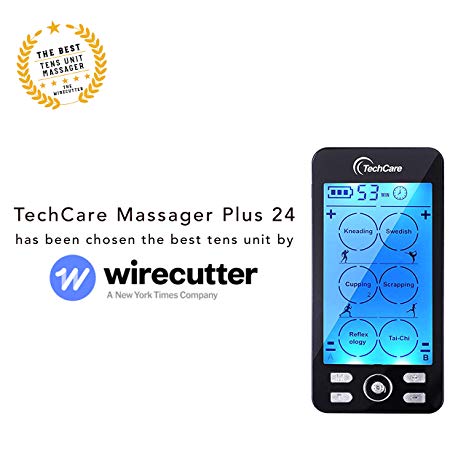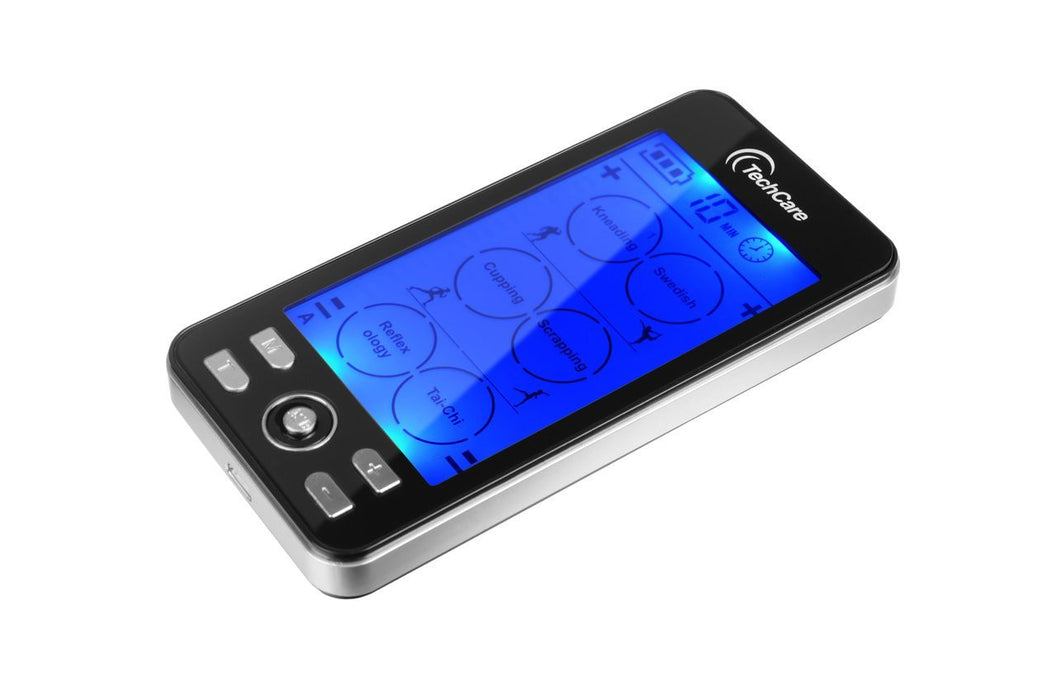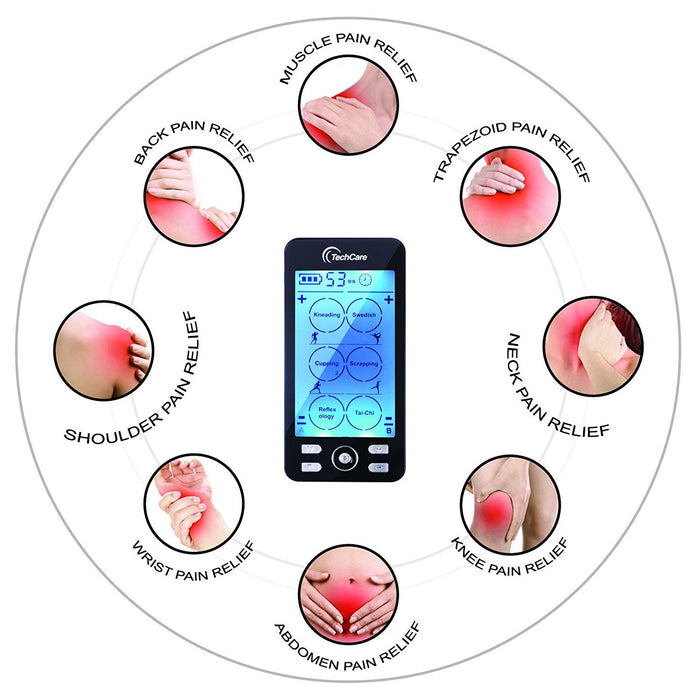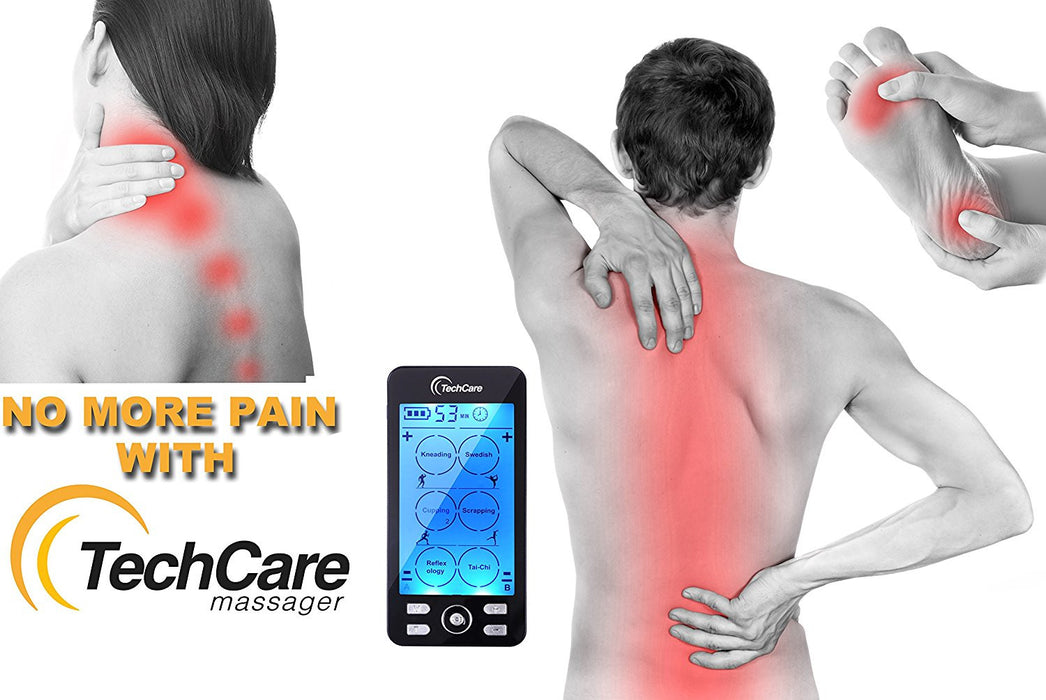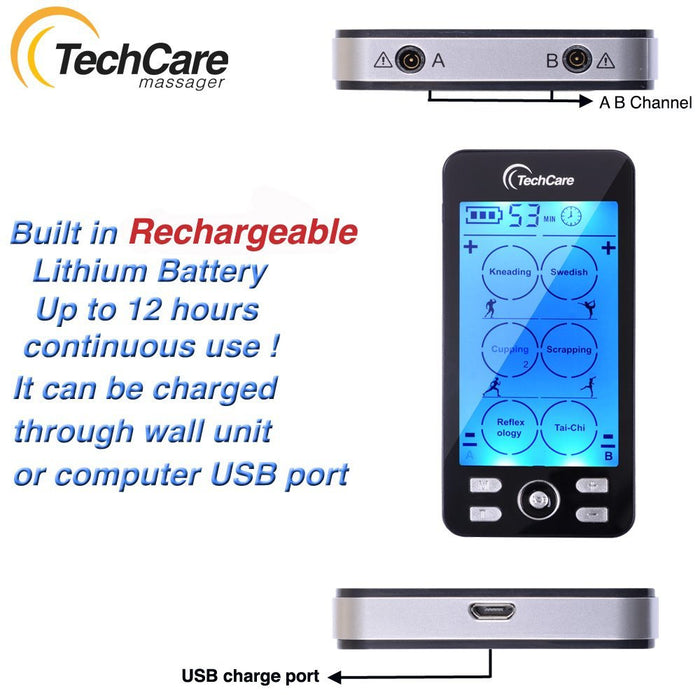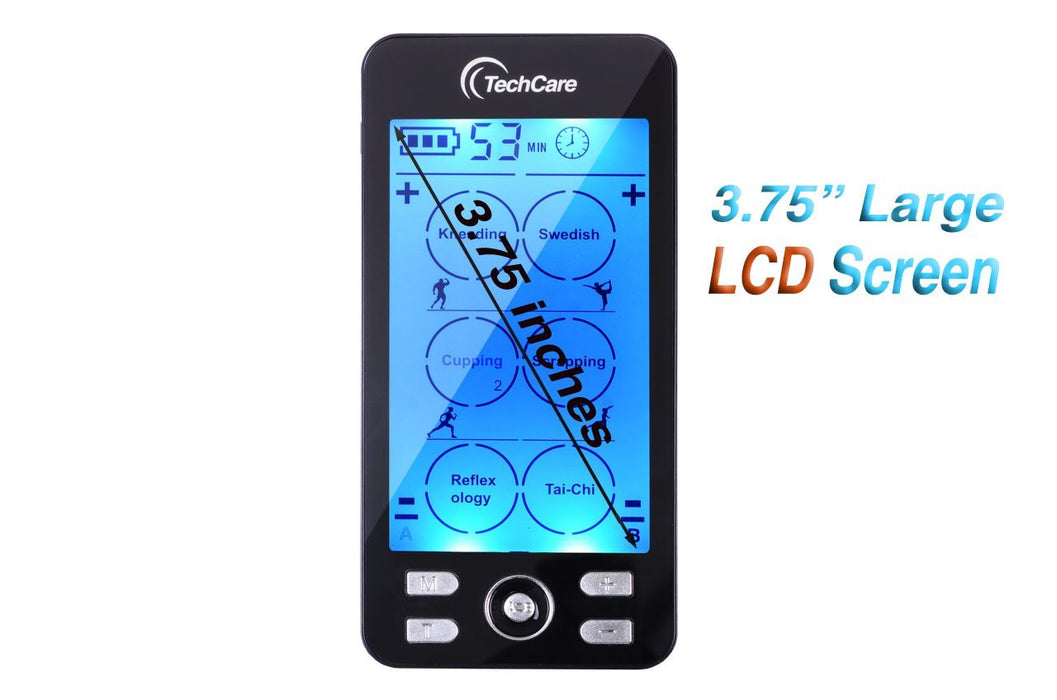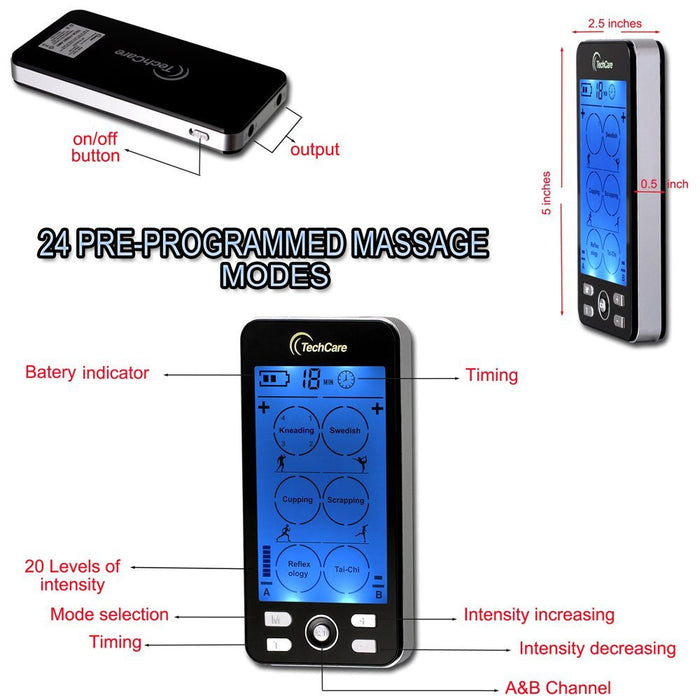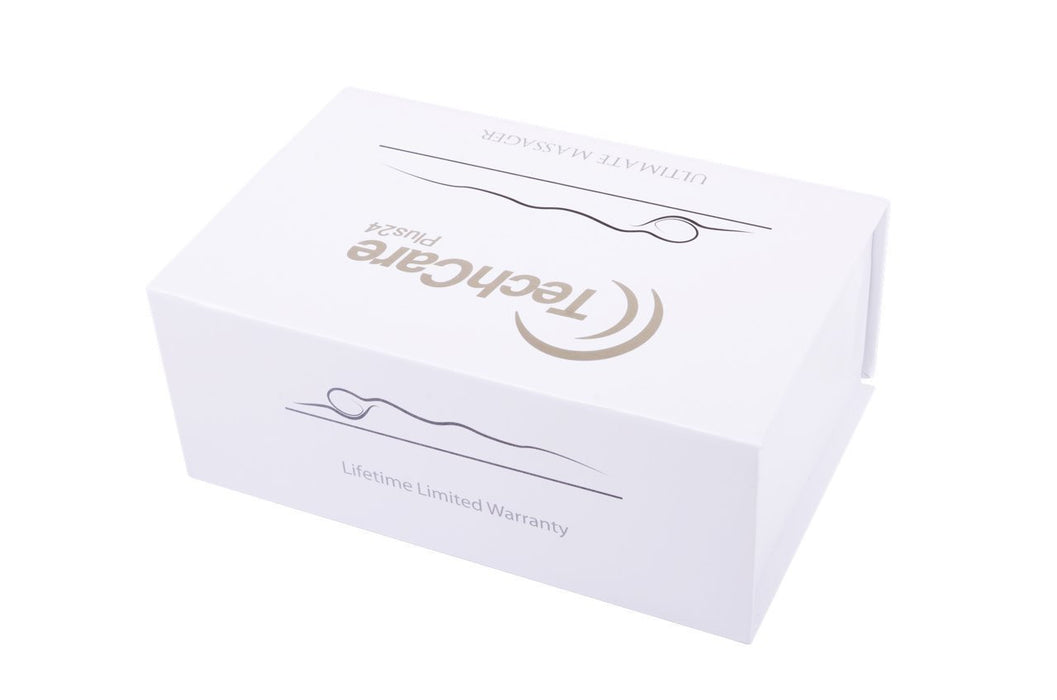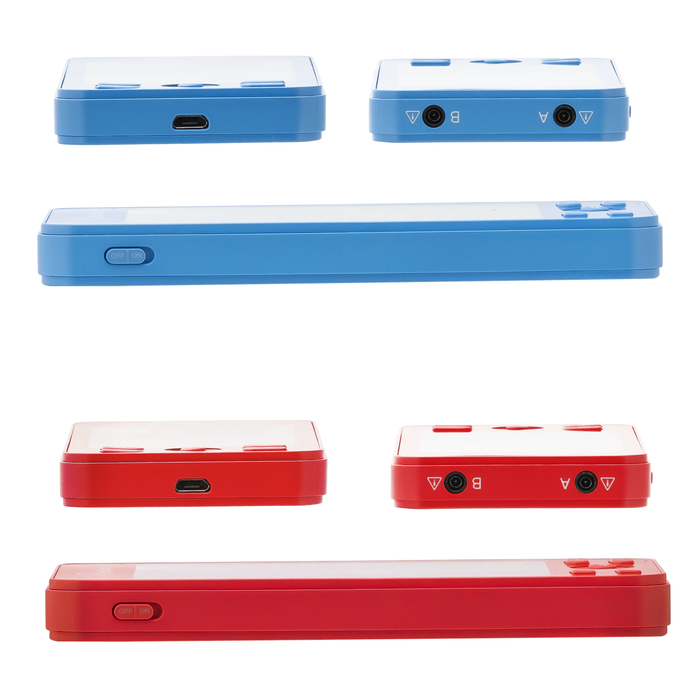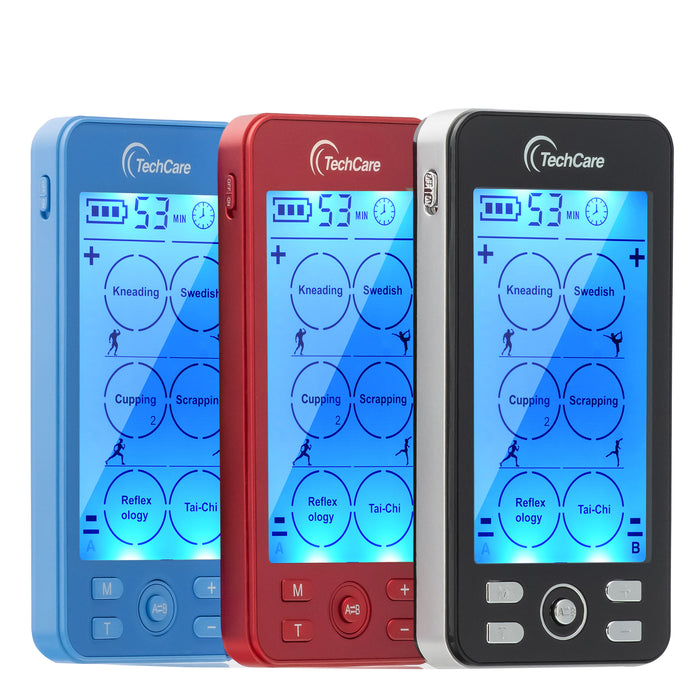 TechCare Plus Tens Unit Magnetic Therapy Product
TechCare Massager Plus 24 - TENS Unit Muscle Stimulator
TechCare Massager Plus is a dual-channel battery-powered multifunction device, offering both Transcutaneous Electrical Nerve Stimulator (TENS) and Powered Muscle Simulator (PMS) qualities in one device. Plus offers a large LCD Display, Multi Modes, and 2 A-B outputs. This unit features an adjustable timer, battery life indicator, and built-in a lithium battery.
TechCare Massager Plus 24 has multi modes to stimulate the most popular massages. A-B Out will allow you to have 2 massages with different intensities at the same time. Press and hold the "M" button to go to the other modes faster.
Benefits of Using TechCare TENS Units
DRUG-FREE NATURAL PAIN RELIEF:

 

One of the major benefits of TENS Unit therapy is that it's a natural and effective form of pain relief with little or no known side effects.
PRODUCES ENDORPHINS:

 

Endorphins are natural pain killers and our bodies produce them. TENS unit gives electro pulses to our body to create endorphins to relieve pain.
DECREASES / BLOCKS PAIN SIGNALS TO THE BRAIN:

 

TENS EMS unit can help to decrease or block pain signals traveling to the brain, providing users with the pain relief they crave.
REDUCES INFLAMMATION:

 

Though research is still limited, studies have shown that TENS Unit is effective in reducing inflammation.
Reasons, why TechCare Massager is chosen as Best TENS Unit all the time.
TechCare Plus comes with 24 Preset Massage Modes.
A rechargeable Battery Provides Extra Strength
TechCare Plus 24 has equipped with Lithium-Ion Battery to provide enough energy to get the most powerful electro pulses.
High-Level Intensity of 20 Bars
Plus TENS Unit comes with everything you need to start your pain relief sessions. You don't need to purchase anything else.
Package Includes:
 
1 controller
3 pairs of medium electrodes
1 pair of large electrodes
1 pair of small electrodes
4 output 2 electrode cables
1 USB cable
1 charger
1 User's manual