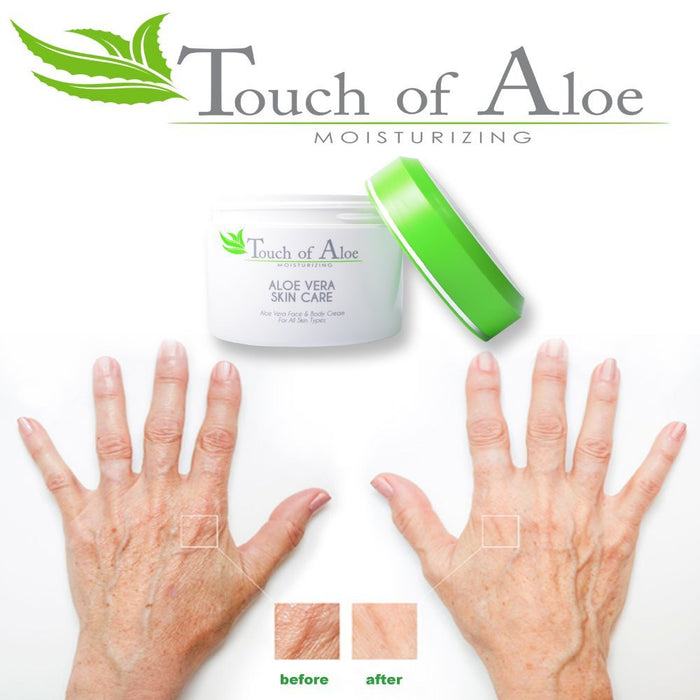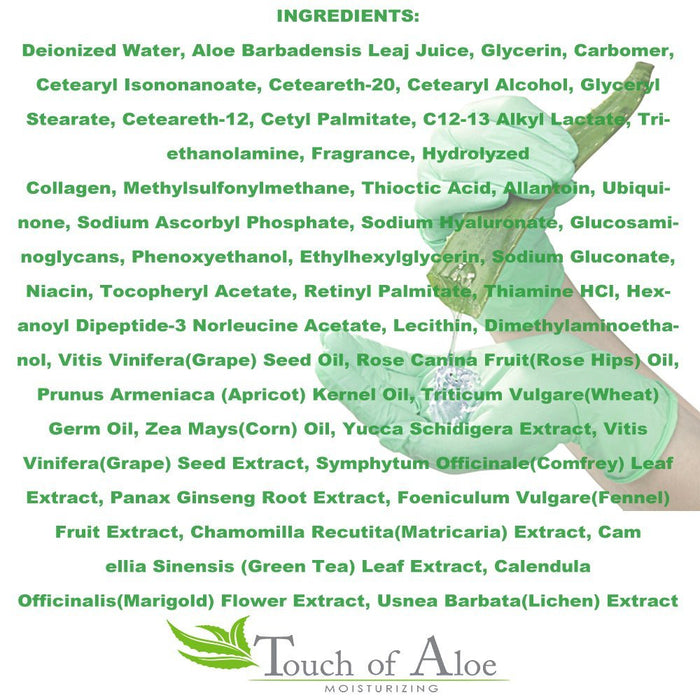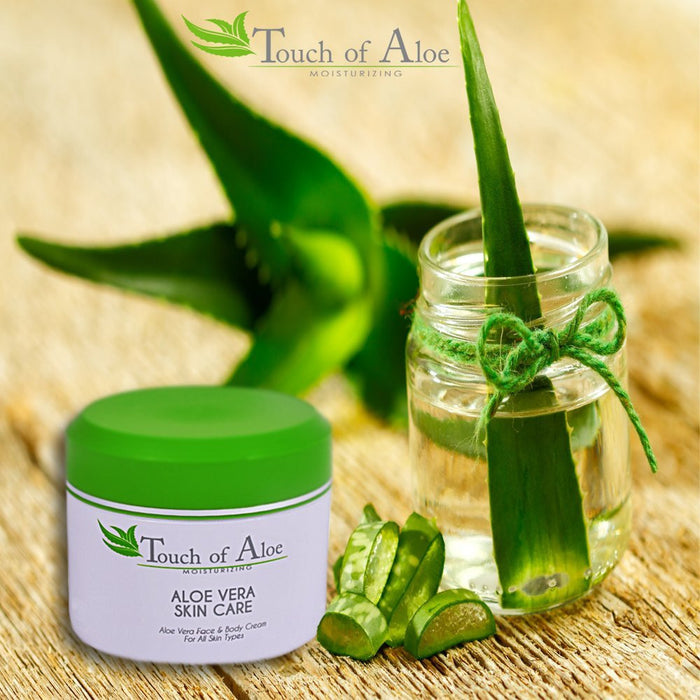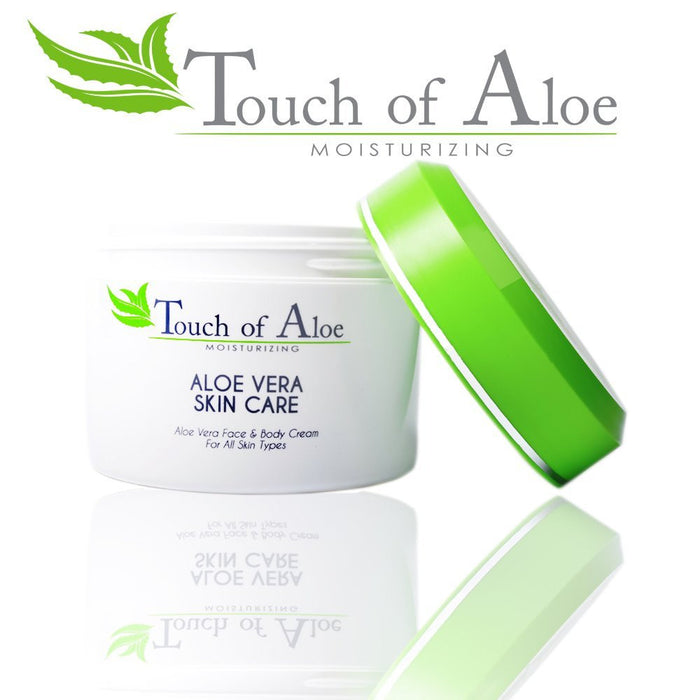 Touch Of Aloe Skin Care Moisturizing Cream 8 Oz Skin Care Jar Best Remedy Skin Repair Cream
Touch Of Aloe
skin cream is formulated to rejuvenate and repair at a cellular level, reduce inflammation and heal the damage caused by age and environment. It contains no harmful ingredients such as artificial fragrances, petrochemicals, dyes, waxes, irritating alcohol's or harmful preservatives it is safe for even the most sensitive of skin types and can be applied to any part of the body - even your face and around your eyes.
We use the highest grade organic Aloe Vera, Shea Butter and natural moisturizing oils that your skin can actually use - and the organic food grade vitamins, minerals, Amino Acids and other building block nutrients that your skin needs for cellular regeneration, collagen production and overall skin health.
Touch of Aloe has been helping
patients with Eczema; Psoriasis; Dermatitis; Dry and/or cracked skin; burns; cuts; scars; rashes; radiation therapy side effects (burning, itching, rashes etc.); Diabetic issues such as dry, cracked, itchy and/or irritated skin; wrinkles; insect bites; athletes foot; diaper and groin rashes; acne; Rosacea; sun and age spots; chapped lips; Arthritis and inflammation.
Aloe Vera is known as excellent treatment for skin conditions such as burns and eczema
Instant face and body moisturizer
Absorbs 7 layers deep, stays in the skin for up to 8 hours
Can not wash off, it is water proof
Non greasy, silky feeling light naturel Aloe Vera scent