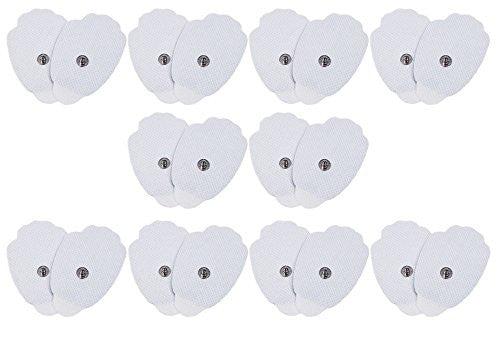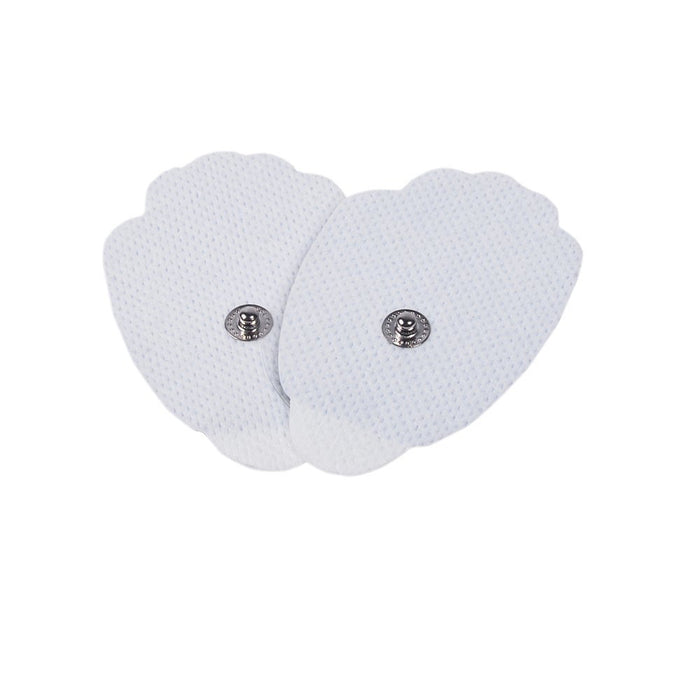 Techcare Massager 10 Pairs of Replacement Electrode Pads
Best Gel Pads for TENS unit Massagers

FDA Cleared 510K reusable pads. - Clean the pads with a damp cloth for reuse.

-Measurements: 3" (7.5 cm) by 1.77" (4.5 cm).
-Pin diameter is 3.5 mm.
-Package quantity: 10 Pairs
-Pad life generally over 30 sessions (with proper care and use).
-The exterior is easy to wipe clean with a damp cloth.
-2 Pads as a (1 sets). Each set (2 pads) is individually packaged in a resealable storage bag.

Our high-quality reusable Electrode pads are compatible with:

EliKing
SUNMAS
DOMAS
Therapeutix
PCH life
Medicpad
HealthmateForever
HiDow
IQ Massager
Irest
iSmart
Magic Massage
Magic Masseuse
MassagePod
Palm Massager
Pinook
Smart Relief
Unimed tens
Emp10



High quality reusable pads wholesale deal!
Compatible with : EliKing, SUNMAS, DOMAS, Therapeutix, Tec.Bean, AccuMed, Ohuhu, Santamedical, ireliev, PCH life, Medicpad, HealthmateForever, HiDow, IQ Massager, Irest Massager, iSmart, Magic Massage, Magic Masseuse, MassagePod, Palm Massager, Pinook, Sm
Package Quantity: 10 Pairs
Measurements: 3" x 1.77" Pin diameter is 3.5 mm.
Over 30 uses for each pads