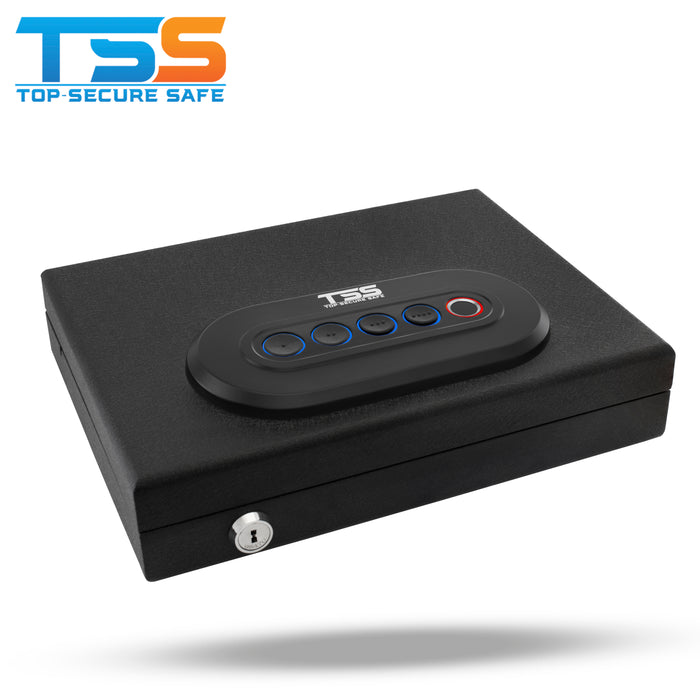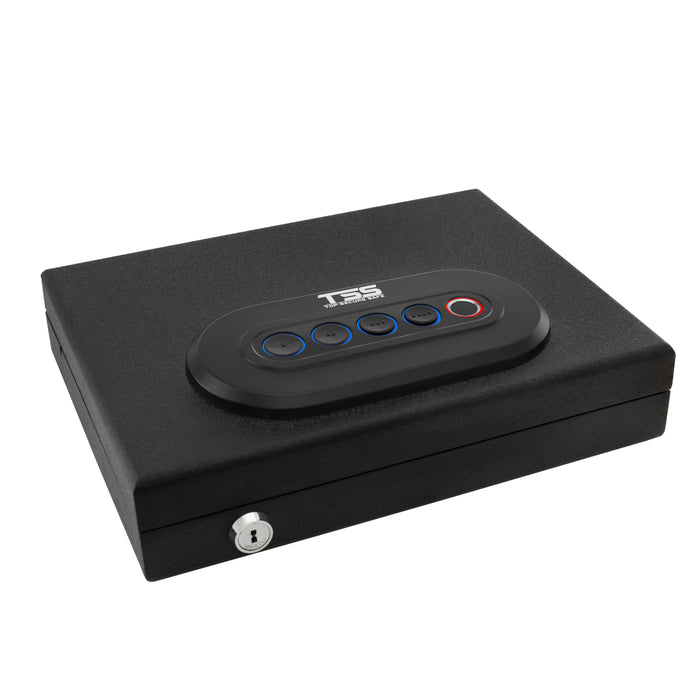 Gun Safe Box Lock Biometric Pistol Vault Firearm Security Key Pad Manual Locks [California DOJ Certified]
Safety is our #1 Priority - Every year hundreds of children got injured or worse due to firearms accidents at home. If you have young children who don't understand the potential danger of firearms, you must keep them safely stored. Placing them in this Top Secure Safe is a responsible way to properly secure your small firearms at home or on the go. California DOJ Certified safes are perfect for minimalizing the risks for these accidents.

3 Access Points & Fast Pop up - Top Secure Safes have 3 access points; the latest technology biometric fingerprint scan, a backlit keypad, and manual keys. While keeping your personal belonging safe and secure, 2 different access points make it very convenient to pop up the safe when you need them.

Anti-Theft Protection Heavy Duty - Firearm Top Secure Safe is for 2 handguns. Featured on safes includes a pry-resistant door, durable dual-layer steel housing, and a seamlessly welded pry-proof steel body for the ultimate prevention against break-ins. Pre-drilled holes and hardware included for floor-mounting. It also comes with a security steel cable for you to easily hook it.

High-Quality Sturdy Safe : This pistol safe features a built-in spring which built-in spring steel has longer elasticity, increases the space built in the safe, can store the space of two pistols, but also can quickly access, the door automatically pops up when your safe is unlocked for fast, quiet, and discreet entry

100% SATISFACTION GUARANTEE: We offer the highest quality, rugged steel safes. That's how we got the California Department of Justice approval. We offer 30 days money-back guarantee and 1-year limited warranty.